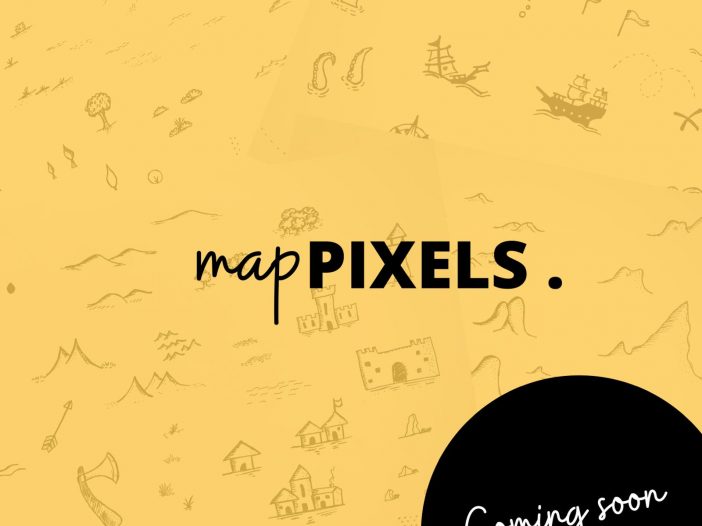 The Worldbuilding Colab is excited to announce a new collaboration between our own Vancano and Laura from Peanut Pixels. It will be hosted by the Fantasy Map Market under a product range called Map Pixels.
The range features icons from ancient maps as well as icons sketched by Laura and Vancano. In all cases the images are cleaned up, vectorised and then turned into PNG, SVG and Photoshop brush sets. Which means the icons will work with a wide range of graphics programs.
Vancano is excited about Map Pixels:
"I've worked with Laura for over a decade on various marketing and design projects. She's a solid designer and brings a great style and diligence to her work. We've created the first icon packs over the past few months and I'm really happy with how they've turned out." 
When asked about the collaboration Laura has this to say:
"It's my first time stepping into the fantasy map world, but I've loved it. I now find myself sketching maps when I have a spare moment, purely as a way to unwind. I'm learning more about maps every day and combining it with my love of graphic design."

Laura, Creative Director at Peanut Pixels
The first Map Pixels will be available in June 2021 from the fantasy map icon section of the Map Market.
You can see Laura's graphic design portfolio over on Peanut Designs, or her illustration and artwork at Peanut Pixels.